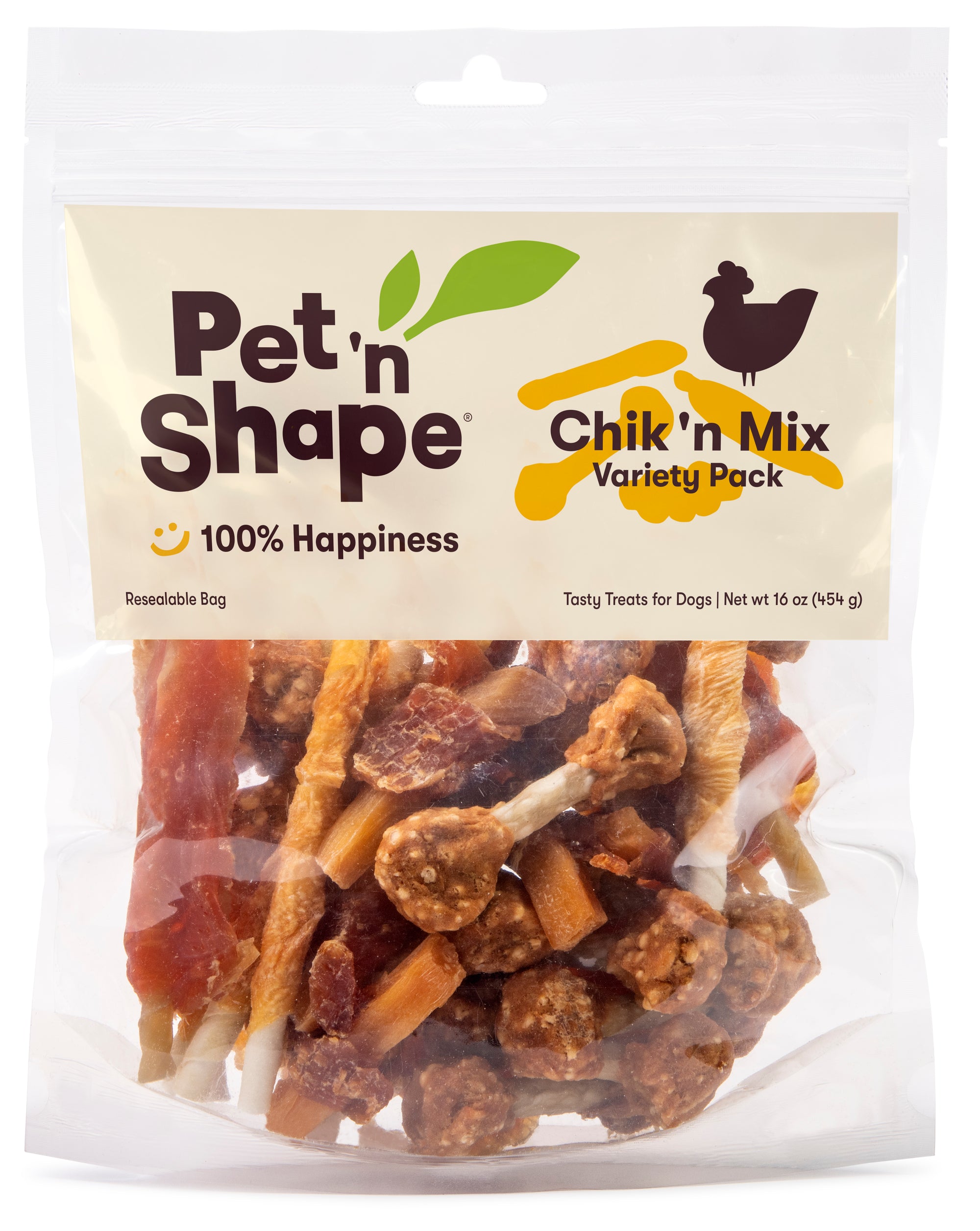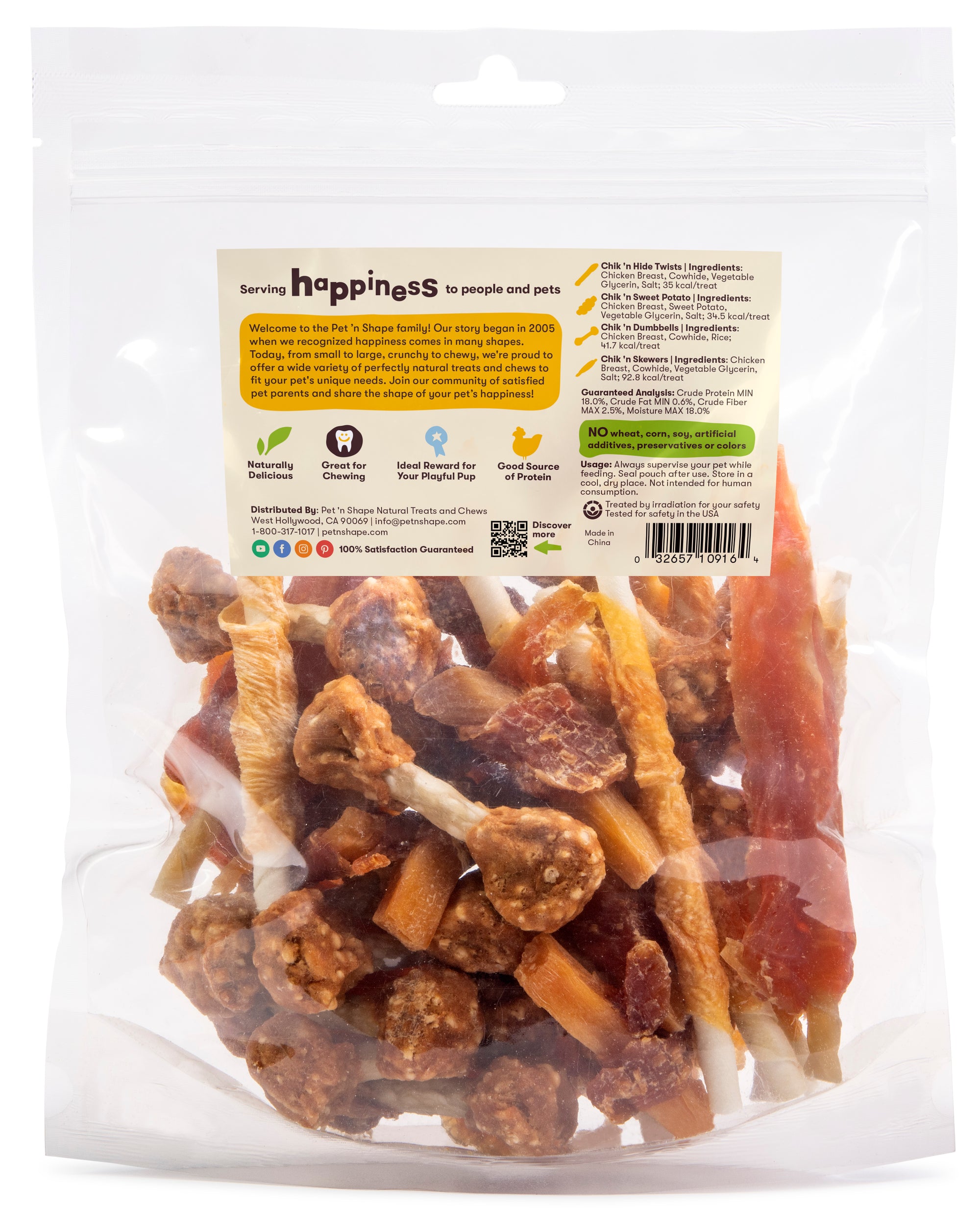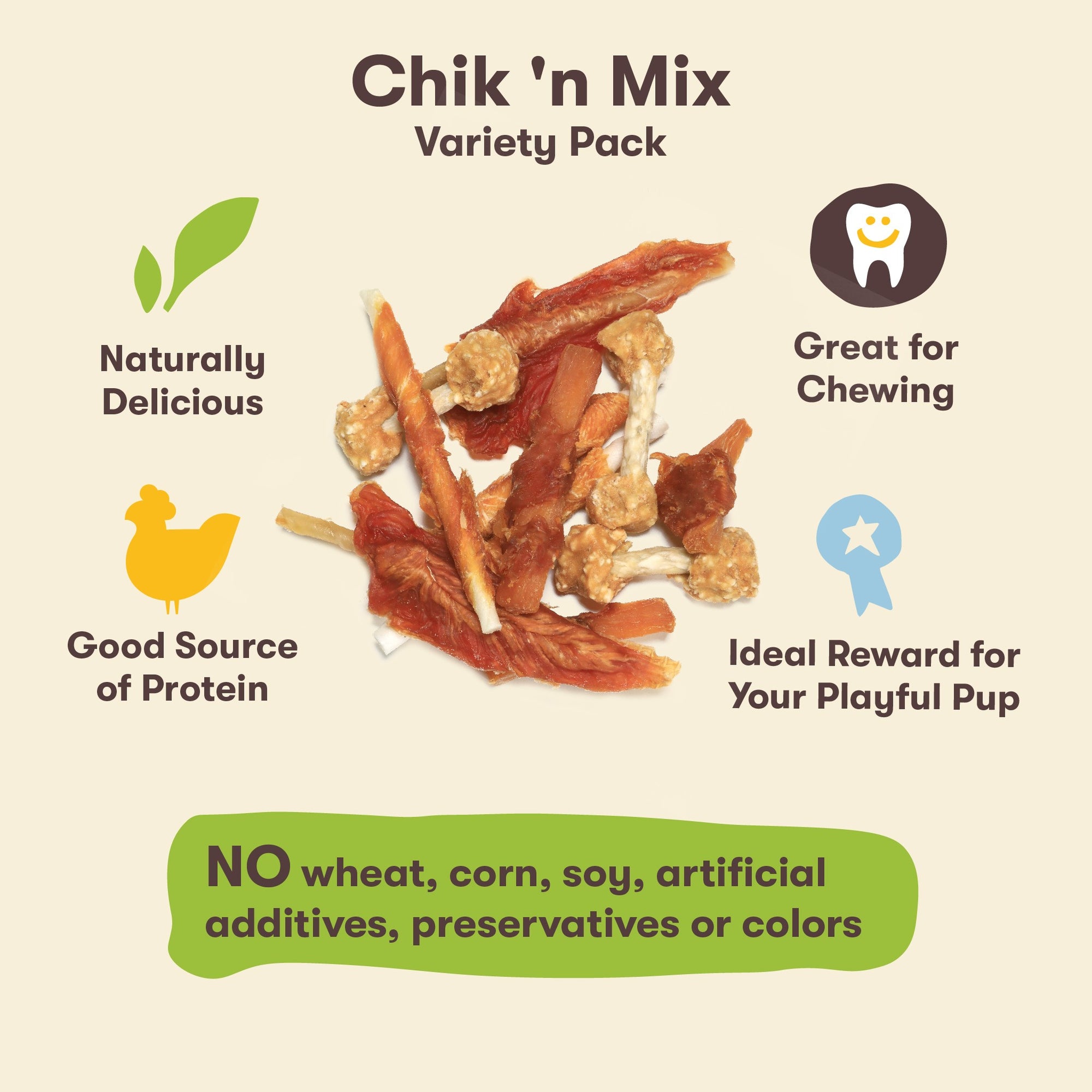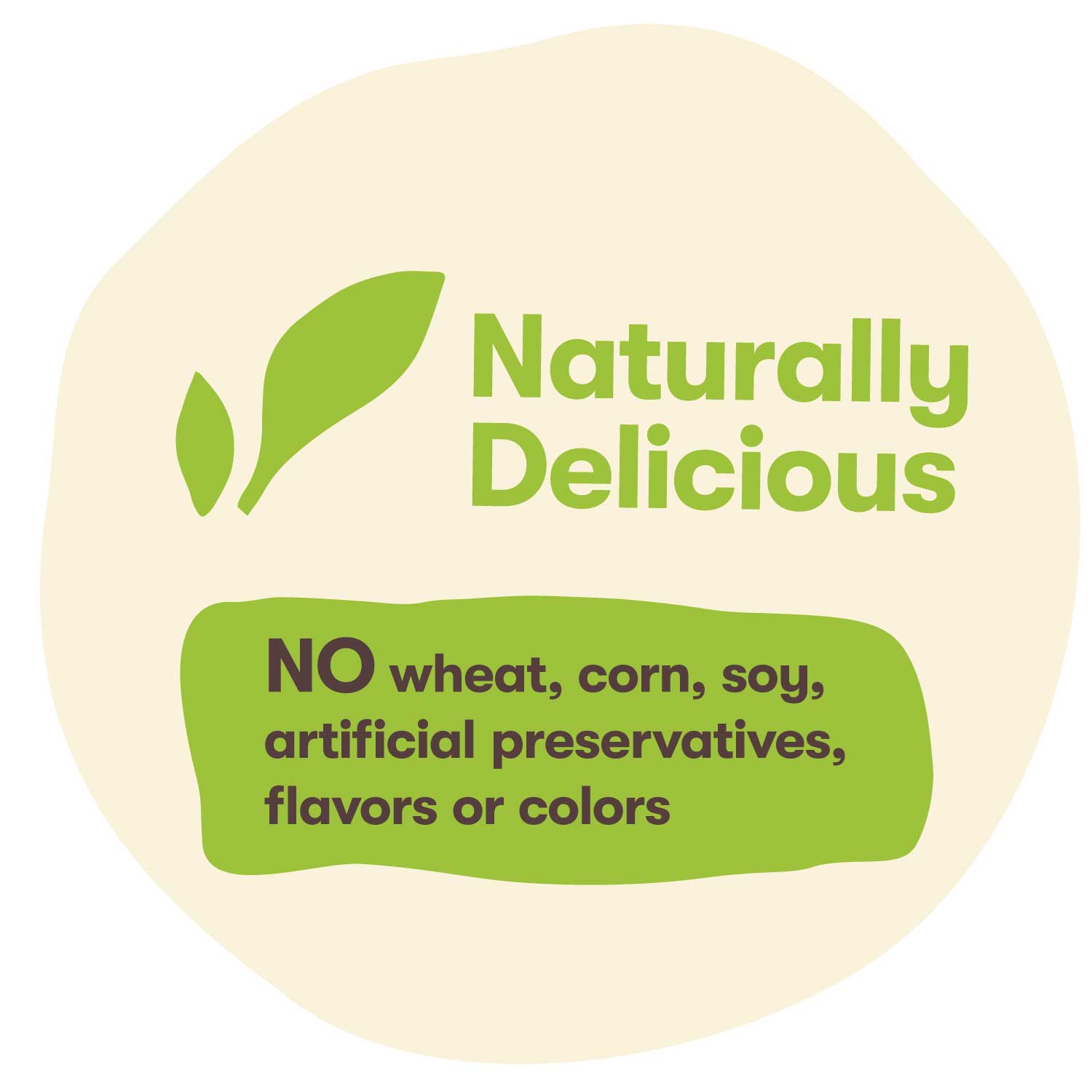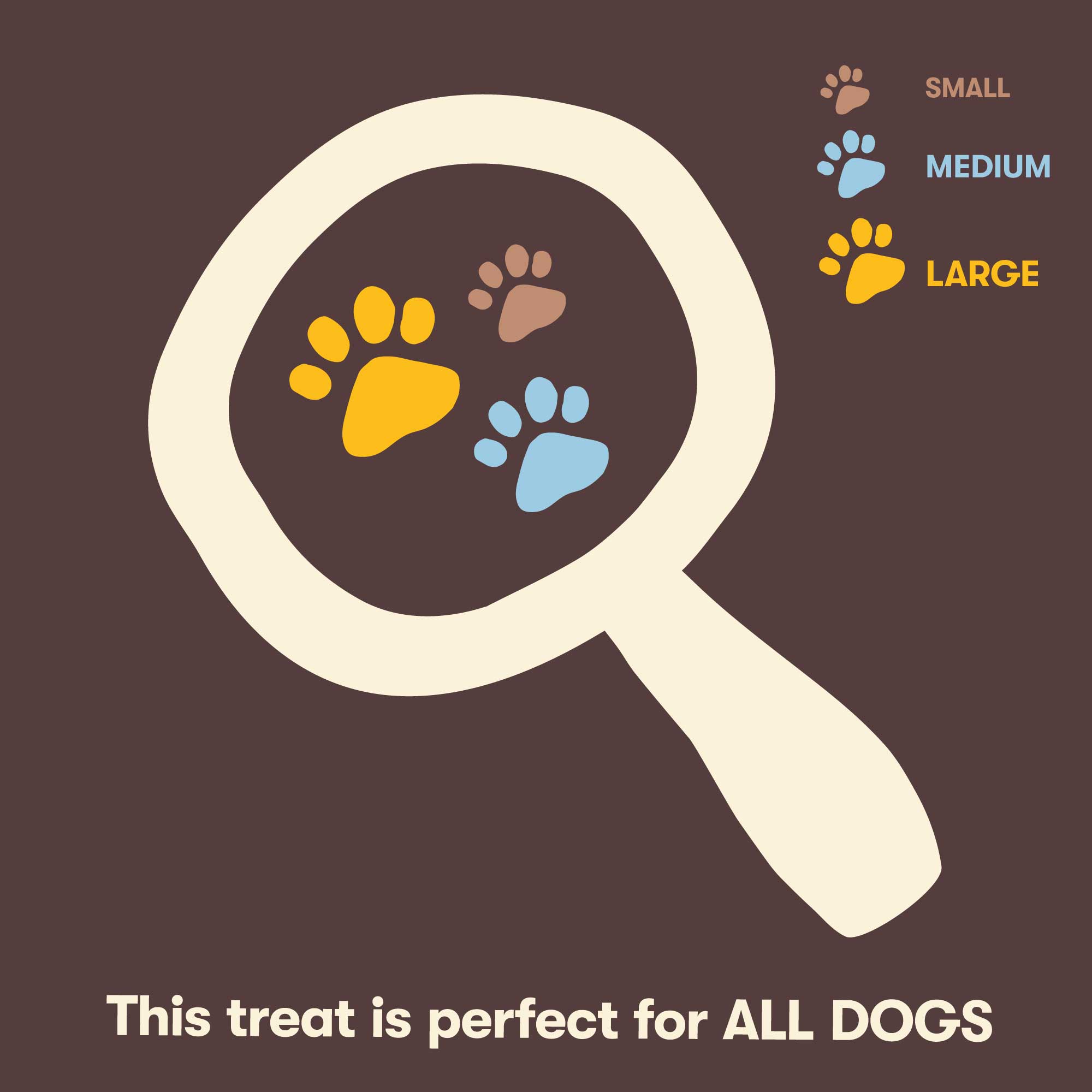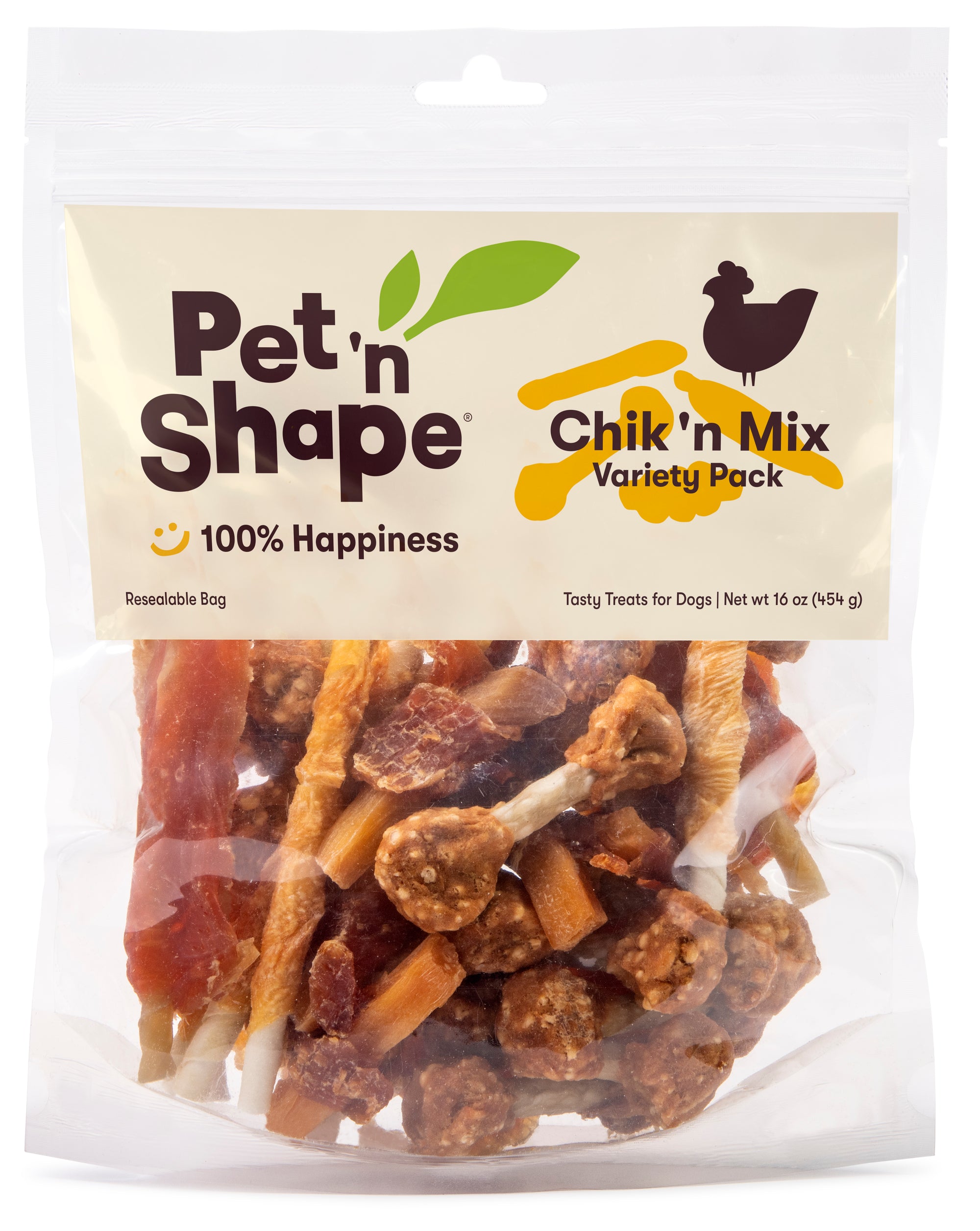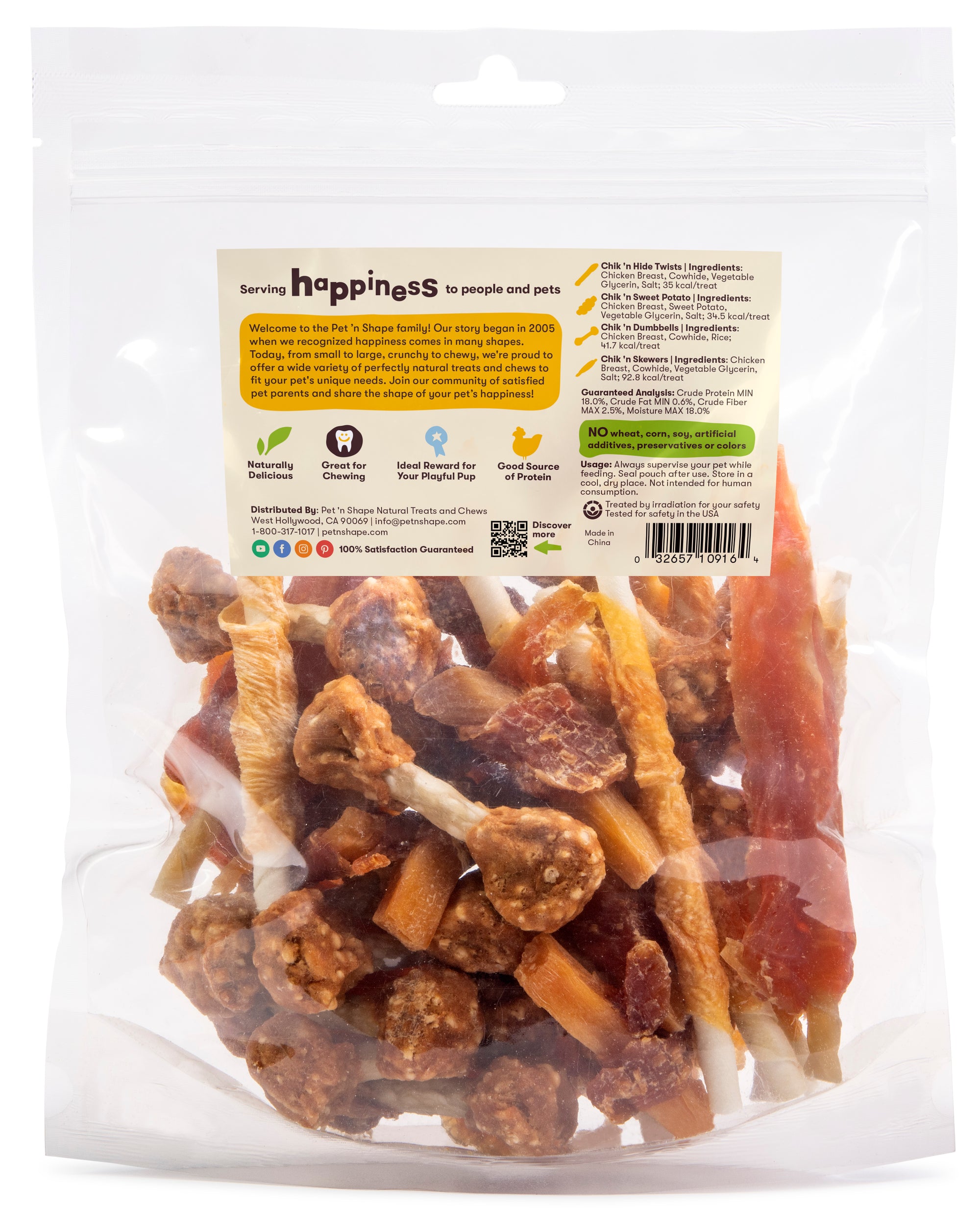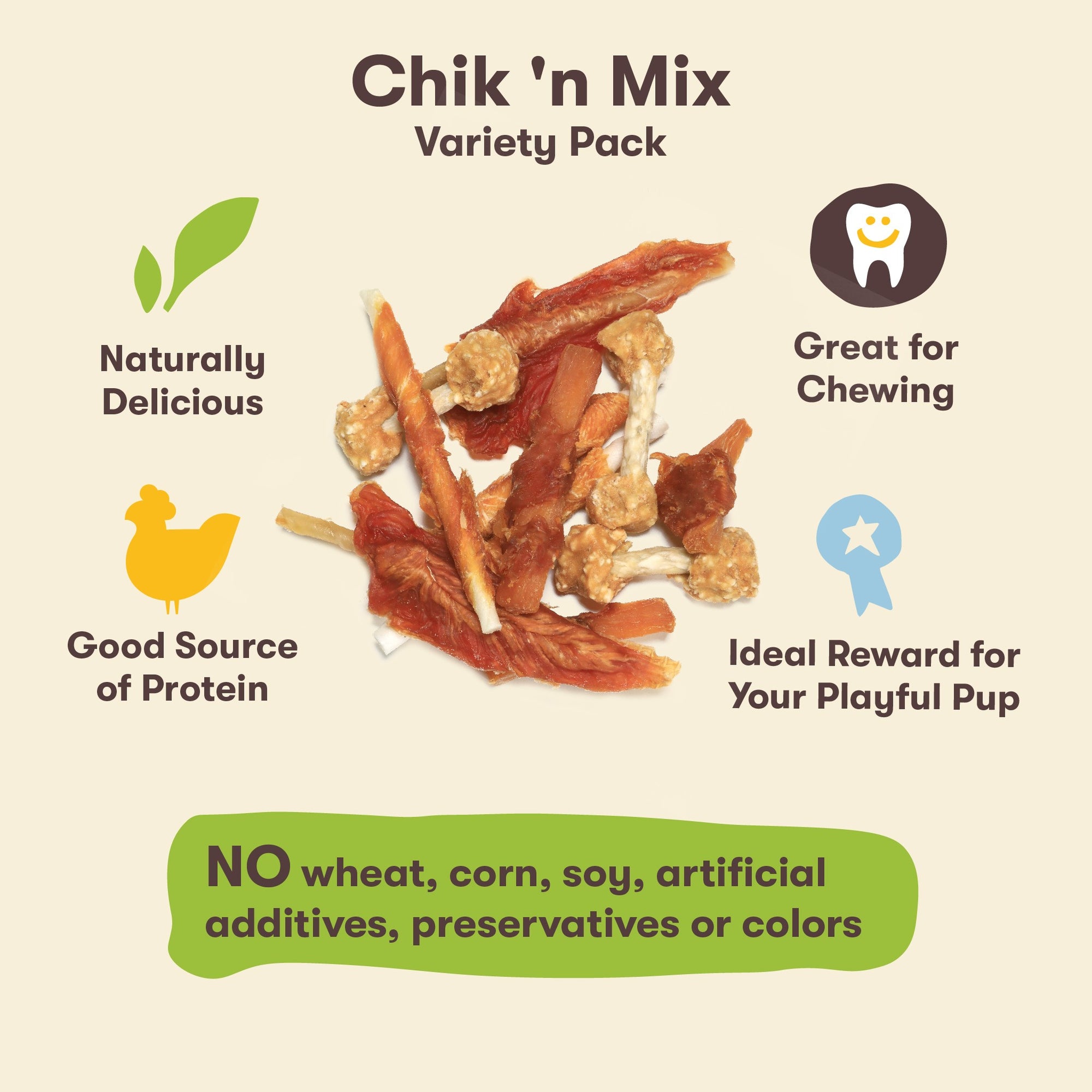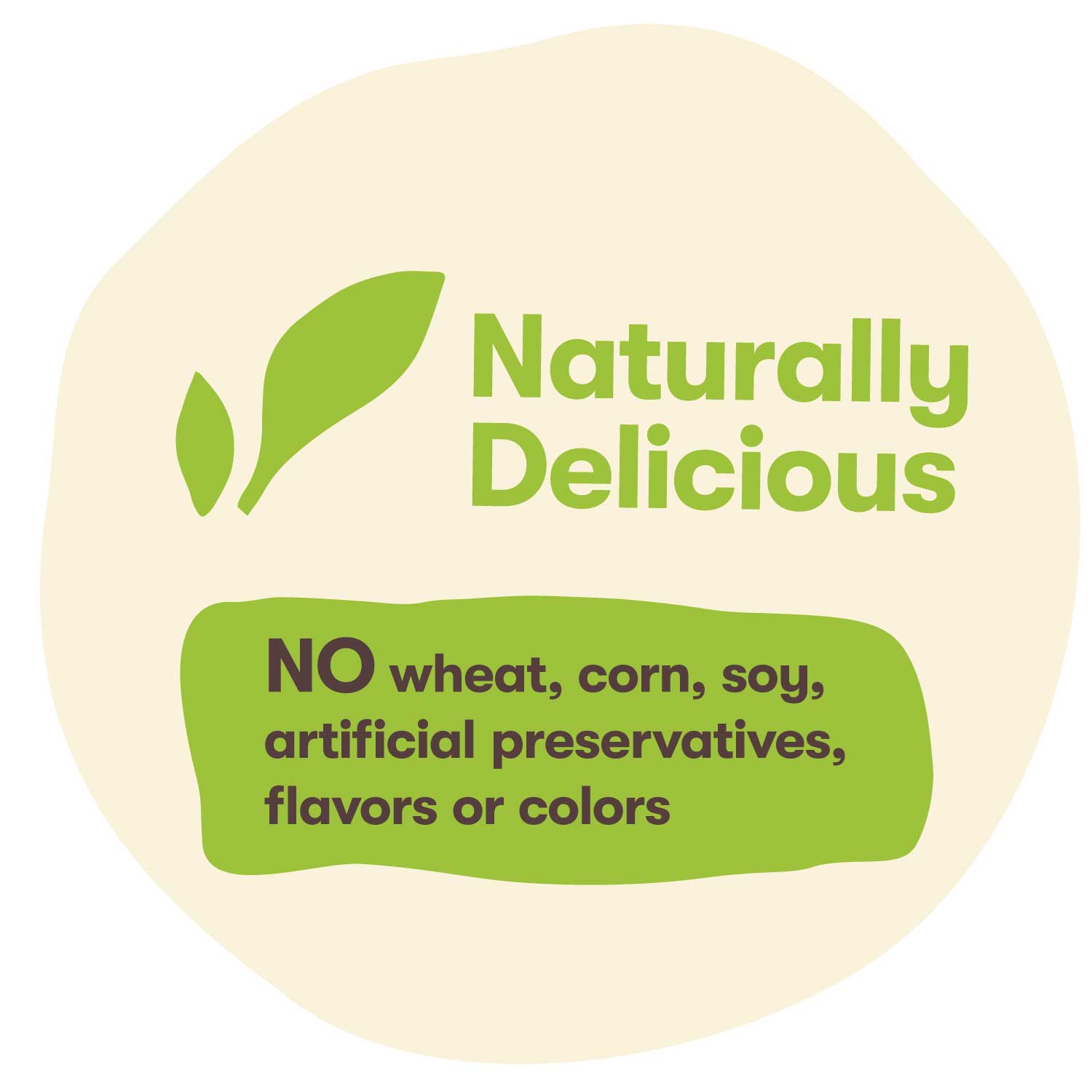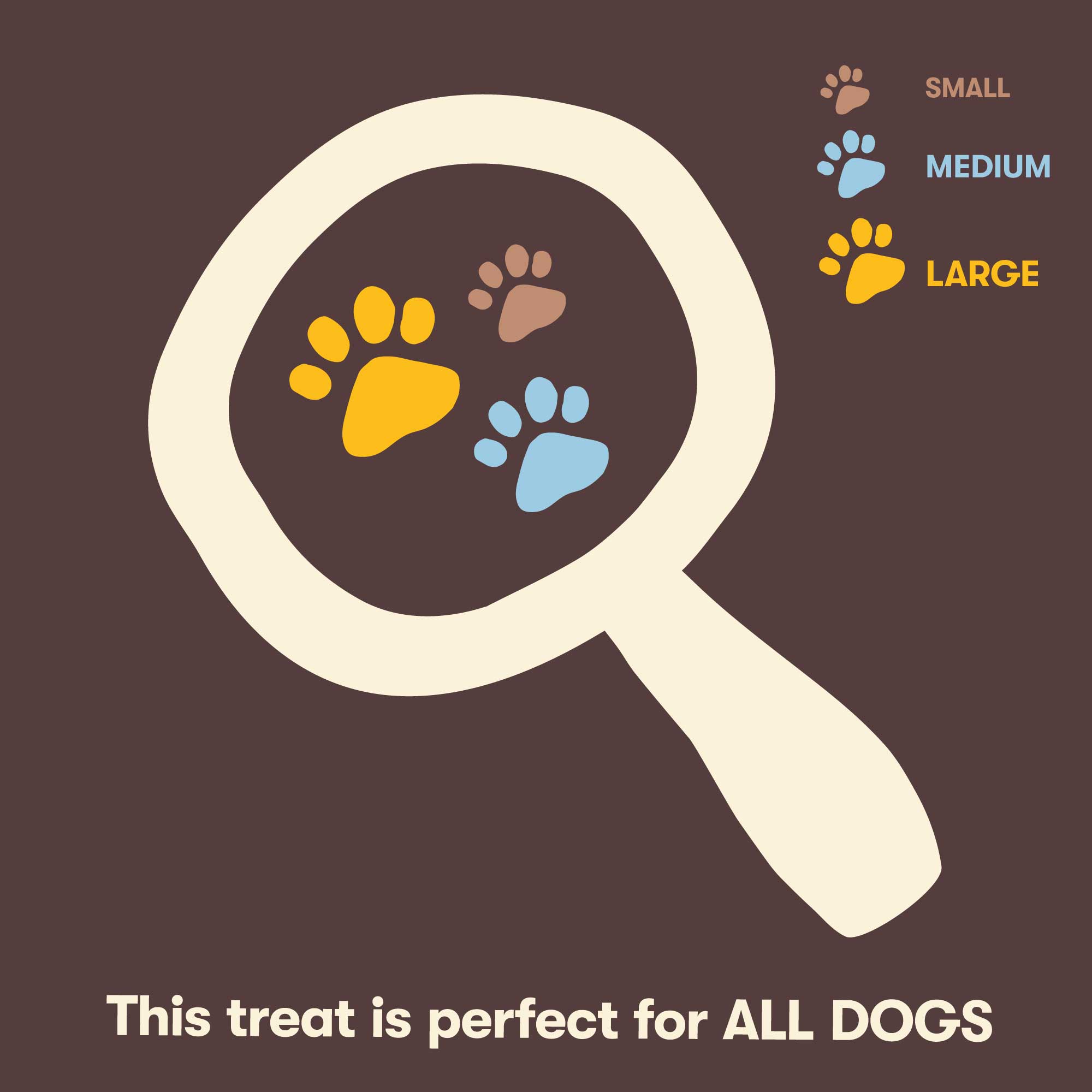 Wondering which shape your dog prefers? Pet 'n Shape Chik 'n Mix Variety Pack is filled with four best selling fan favorite treats: Chik 'n Skewers, Chik 'n Sweet Potato, Chik 'n Dumbbells, and Chik 'n Hide Twists. Find out which treat is your pup's favorite!
Variety pack of four fan-favorite treats!
Naturally delicious- Our treats contain no artificial additives, preservatives, colors, or flavors. All Pet 'n Shape treats are U.S. lab tested for safety and carefully roasted to ensure optimal quality and delicious flavor.
Perfect for finding your dog's favorite shape.
One size fits all – Our Original Jerky treats are perfect for playful pups of all sizes and all life stages.
Convenient - Ideal for easy storage, our resealable pouch locks in freshness.
Feed as a snack or reward. Always supervise your pet while feeding. Seal pouch after use. Store in cool, dry place. Not intended for human consumption.
Chicken Hide Twist (Chicken Breast, Rawhide, Glycerin, Salt), Chicken Skewer (Chicken Breast, Cowhide, Vegetable Glycerin, Salt), Chicken Dumbbells (Chicken Breast, Cowhide, Rice), Chicken & Sweet Potato (Chicken Breast, Sweet Potato, Vegetable Glycerin, Salt)
Chik 'n Hide Twist:3470 kcal/kg;Chik 'n Skewer:3024 kcal/kg ; Chik 'n Sweet Potato :3095 kcal/kg ;Chik 'n Rice Dumbbell:3130 kcal/kg;
Chik' n Skewer:92.8;Chik 'n Hide Twist:35;Chik 'n Rice Dumbbell:41.7;Chik 'n Sweet Potato:34.5
Crude Protein MIN 18%, Crude Fat MIN0.6 %, Crude Fiber MAX2.5 %, Moisture MAX18 %
Welcome to the Pet 'n Shape Family!
Our story began in 2005, when we recognized happiness comes in many shapes. Today, from small to large, crunchy to chewy, we're proud to offer a wide variety of perfectly natural treats and chews to fit your pet's unique needs. Join our community of satisfied pet parents and share the shape of your pet's happiness!
Quality and safety are our top priorities.
100% Happiness is our goal. Our natural treats and chews are held to the highest standards. Every batch of product is tested in the United States by an independent lab for safety and quality assurance.