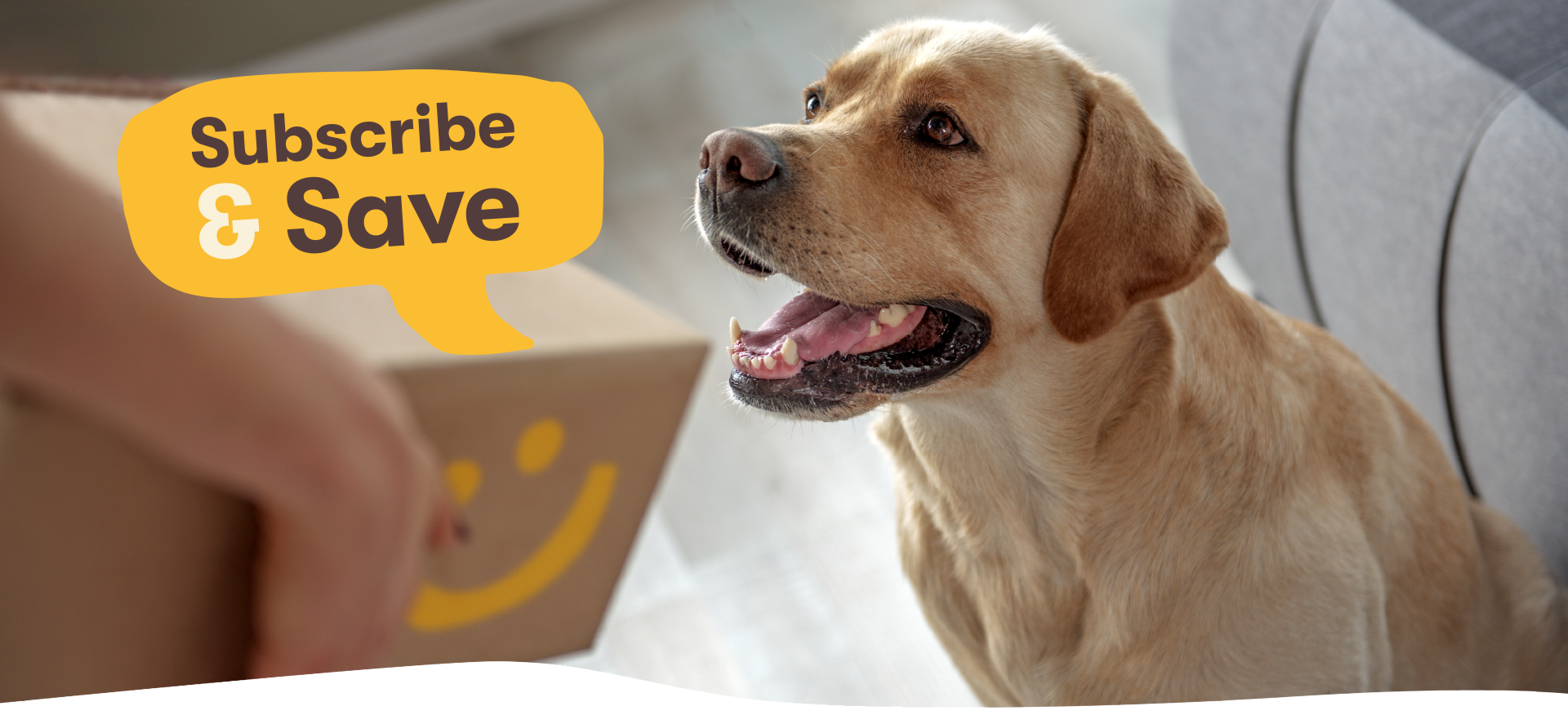 10% OFF
all subscription orders
Change Anytime
Change amounts, delivery, schedule or cancel at any time.
Easy to Manage
Manage your subscriptions and orders easily from your account.
How It Works

Choose your favorite product(s)
Select the weekly interval that's right for you and your pet
Save on every shipment
Subscription Benefits

Save 10% on all subscription orders

Free shipping on orders over $50

Pay when your order is shipped

Cancel at any time
Don't let these savings slip through your paws.
Check out our full line of naturally delicious treats and chews